Herm Sprenger Ultra-Plus Curogan Stainless Training Collar
From: $41.50
-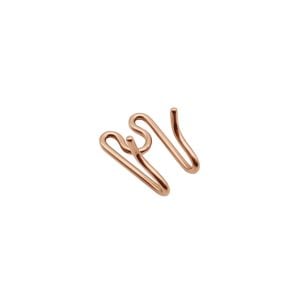 Curgoan Herm Sprenger Ultra-Plus Prong Training Dog Collar Replacement Links
Get the perfect fit with the Herm Sprenger Ultra-Plus Prong Training Dog Collar Replacement Links. The links are used to add length to the Herm Sprenger Ultra-Plus Prong Training Dog Collars.  The blunt design is effective without causing pain and easily attaches to existing links. Replacement links for the Herm Sprenger Ultra-Plus Prong Training Dog […]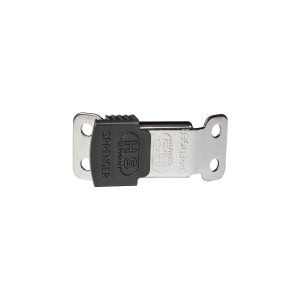 Herm Sprenger ClicLock Stainless Steel Buckle
The patented ClicLock buckle technology makes using a traditional prong collar faster and easier while retaining full collar functionality, and no need for additional hardware! When converting your traditional prong collar, the ClicLock buckle is intended to replace the flat center plate (without removing any prongs).  The stainless-steel clasp and brackets along with the saltwater-resistant plastic were […]
Product Information
This Training Collar is safe, practical, and easy to use. Blunt prongs help guide your dog without causing pain. The patented center plate construction and symmetrical placements act as a natural point of contact for clear communication between you and your dog. It is excellent for taking big dogs or strong pullers on a walk. Replacement links are available if you need to add more for a custom fit. They can also be removed if needed. 
Great for walking strong pullers

Heavy-duty stainless steel construction

Blunt prongs cause no pain.

Designed to help you train your dog

Replacement links are available to increase collar size.

Adjustable length

Guaranteed against rust and breakage

Corrosion-resistant

Long link design 

A patented center plate with asymmetrical prong placement provides natural contact for optimal communication
Super effective
This collar allows my wife to walk my super strong Lab. It will last forever and the Gold color looks so nice on hos brown coat. Money extremely well spent. No one else has these by the way and was very happy to see them in stock. Thanks for shipping it so quickly. Very happy and you guys are now my go to for dog products. You guys rock....
Thank you very much for the review and compliments. We strive to make and provide the best products on the market. That will never change. Thanks again and have a great day,
Beautiful, functional & High quality
These guys sell the best quality. Awesome & unique prong collar. Works great.