New! Penguin Durable Rubber Chew Toy & Treat Dispenser
$15.75
-
In stock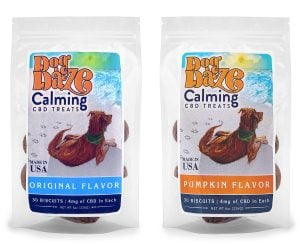 NEW! Dog Daze Calming CBD Treats—2 Flavors!
Our very own Dog Daze CBD 100% organic and American made calming treats are specially formulated for dogs that suffer from anxious and nervous behaviors. Dog Daze helps your dog maintain a peaceful relaxed state can help reduce behavioral problem like chewing.
Product Information
POWER CHEWERS: This penguin toy is designed and built to withstand the abuse of most Chewers. This toy helps keep your dog entertained and solves problem chewing behaviors.
REDUCES PROBLEM BEHAVIORS: Reduces problem chewing helps reduce boredom and relieves separation anxiety.
MADE IN THE USA: Designed and Manufactured in the USA!
VETERINARIAN APPROVED: Veterinarian approved
FRESH BREATH: Cleans teeth clean and freshens breath
DISHWASHER SAFE: Easy to clean. Place on the top rack of your dishwasher or wash with warm soapy water.
REPLACEMENT GUARANTEE
We stand by our products and offer a 30-day replacement guarantee. Although all the products we sell are tough, no dog toy is indestructible. Supervise dogs while playing and chewing. Inspect frequently and replace if it becomes too small to chew safely. This product is not intended to be eaten or swallowed.
SIZES & DIMENSIONS
LARGE:  4.12″ Tall X 3″ Diameter 30-65Lbs
Cute and durable
Very cute and durable and my dog likes it. Very happy and it holds treats well.
Perfect Bed for Big Pittie who likes to chew
Provides a comfortable crate mat and feel secure Willow will not chew it up
Fantastic durable prodcuts.
I bought this blue toy and the firecracker, safe to say that my dobie absolutely loves them! His focus is getting so much better and I truly think its the quality of these toys. They are awsome to use as a treat reward.