Plush Pup Tough Orthopedic Dog Crate Pad™
$79.50 – $179.00
Need a different size? We offer custom sizes! Call, chat or email us for more information!
×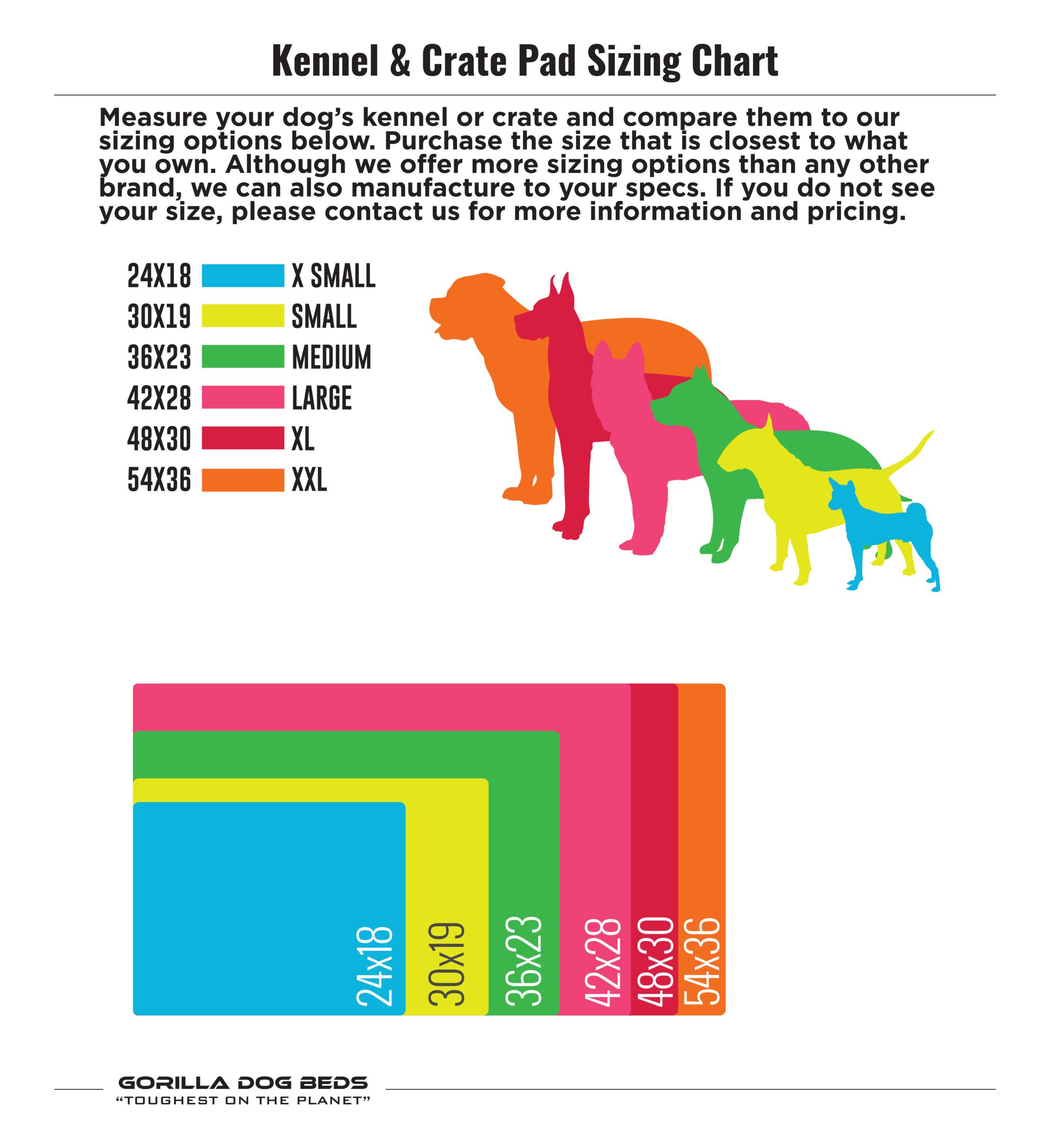 Plush PupCrate and Kennel Pads Featuring Cordura®
Plush Pup featuring Cordura® crate and kennel pads are made from the softest material available for your high-end dog.  This ultra-luxurious feel is as soft as it gets and is backed with a special lining that adds loft and eliminates stretch while adding excellent durability and strength. Made from 100% breathable polyester fibers, it resists dirt, odor, mildew, stains and is machine washable. The sides and bottom portion are composed of Cordura® fabric which is commonly used in military applications for its durability.
This pad is rugged and durable while offering the most comfortable surface possible for your pampered pooch. These are composed of an all American made  high quality 2.5″ certified foam that gently conforms to your dog's shape while supporting your dog in the most comfortable way possible. We manufacture these using a military grade Velcro enclosure on the underside as well as a 268lb pull strength zipper that keeps your dog from penetrating to the foam. We also included a tie down system that keeps your dog from flipping the pad over inside the kennel. All crate and kennel pads are manufactured with triple stitched seams making it as strong as possible while offering the most comfortable resting surface for your dog.
Features
Luxurious breathable comfort
American made with certified foam by CertiPUR-US
100% Workmanship guarantee
Military grade Cordura® Sides and Bottom
Triple stitched seams
Machine washable
Indoor and outdoor use
Water-resistant liner included
Hypoallergenic & odor resistant
Velcro Strap Tie Down System
Washing & Maintenance Instructions
All Gorilla Dog Bed covers, kennel covers, and liners are machine washable.  Our nesting poly fill mattresses are also washable, but all our foam mattresses and crate pads are NOT.  Orthopedic mattresses should be exposed to fresh air when needed.  Our covers and liners should be washed separately and not with other laundry. Close the Velcro cover completely before washing.  Wash in a cold water and a delicate cycle. Liners should be washed unzipped and open to allow air to escape.  We do not recommend heat drying for any of our products.  Air drying will ensure the longevity of the covers and liners.  For easy cleaning and spot treatment, use a damp cloth or sponge to wipe off stains, dirt, or hair.  An upholstery attachment for your vacuum can also be used.
Great Value
Thank You for a well made bed for my dog. I have a dachshund with a bad back and I wanted him to have support when he sleeps. Your bed did the trick.
Perfect crate pad for my dog's air kennel
Gorilla Dog Beds worked with me to do a custom size plush pup bed for my corgi's Sky Kennel. He is almost 10 and will be flying back to the US from Japan early next year, so I want him to be well supported for his long journey! The customer service was great and the bed is the exact dimensions I requested. Dodge will be very comfortable on his long trip next year :)
Great bed!
We bought the 36" and used it on vacation as a second bed for the downstairs crate. It is big to travel in the car with, but we folded it on the floorboard below the back seat (it kind of extended the backseat for our puppy). My pup (16lb Cockapoo) absolutely loved it! The cover is soft, but tough. It took a while to arrive, but it was worth the wait.
Love it!
My dog loves it and it has held up so well!
So far, so good. Hasn't eaten the crate pad yet and seems to be sleeping better. Thanks!