Gorilla Ballistic™ Orthopedic Round Replacement Bed Covers
$55.00 – $135.00
×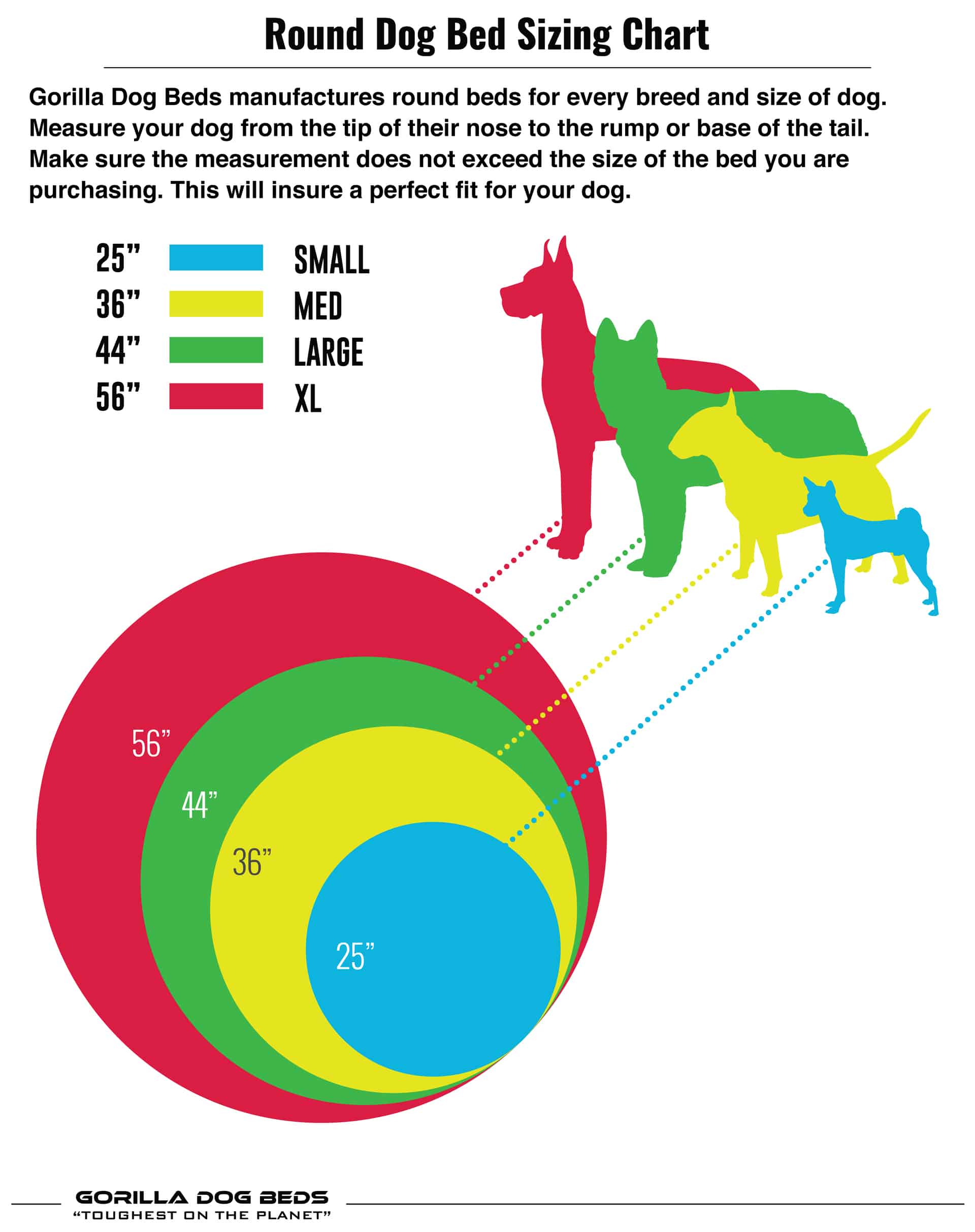 Please note: 125-day Chew-Proof Warranty does not apply to replacement covers.
For the the 125-day warranty, the full set must be purchased.
Click here for more information
.
Gorilla Ballistic Orthopedic Dog Bed Covers ONLY- Mattress not included (125-day warranty applies to complete Gorilla Ballistic Round Orthopedic beds only and does not apply to replacement covers)
Gorilla Ballistic orthopedic covers are incredibly durable, rugged, strong, and puncture-resistant. Gorilla Ballistic is made with extremely dense fibers and features a unique inner coating, preventing dust, mold, mildew, and odor from penetrating the mattress. It is the toughest, most chew resistant dog bed on the market.  All our dog beds feature military spec Velcro enclosures on the underside. The offset enclosure makes removing and putting the cover back on as easy as possible. Our gorilla Ballistic line of beds is the best choice for dogs who like to chew and destroy their beds. We are the only dog bed company that uses a true triple stitch seam for durability and strength.
Features
Extreme chew and scratch resistance
100% Authentic Ballistic material
Military-grade materials & triple stitched
Dirt, water mildew & odor resistant
Hypoallergenic
Machine washable
Indoor and outdoor use
Washing & Maintenance Instructions
All Gorilla Dog Bed covers, kennel covers, and liners are machine washable.  Our nesting polyfill mattresses are also washable, but all our foam mattresses and crate pads are NOT.  Orthopedic mattresses should be exposed to fresh air when needed.  Our covers and liners should be washed separately and not with household laundry. Close the Velcro cover completely before washing.  Wash in cold water and a delicate cycle. Liners should be washed unzipped and open to allow air to escape.  We do not recommend heat drying for any of our products.  Air drying will ensure the longevity of the covers and liners.  For easy cleaning and spot treatment, use a damp cloth or sponge to wipe off stains, dirt, or hair.  An upholstery attachment for your vacuum can also be used.
I love the replacement cover and liner. I used the my pillow filling from their dog bed that is easily washable and combined it with your product to make what I consider the perfect dog bad mash up.
Excellent Quality
The cover is excellent quality and has totally deterred our mastiff puppy from destroying her bed.
Truly tough
After destroying 11 dog beds, our Irish Wolfhound puppy has met her match.