Plush Pup Tough Round Nesting Dog Bed ™
$79.00 – $255.00
×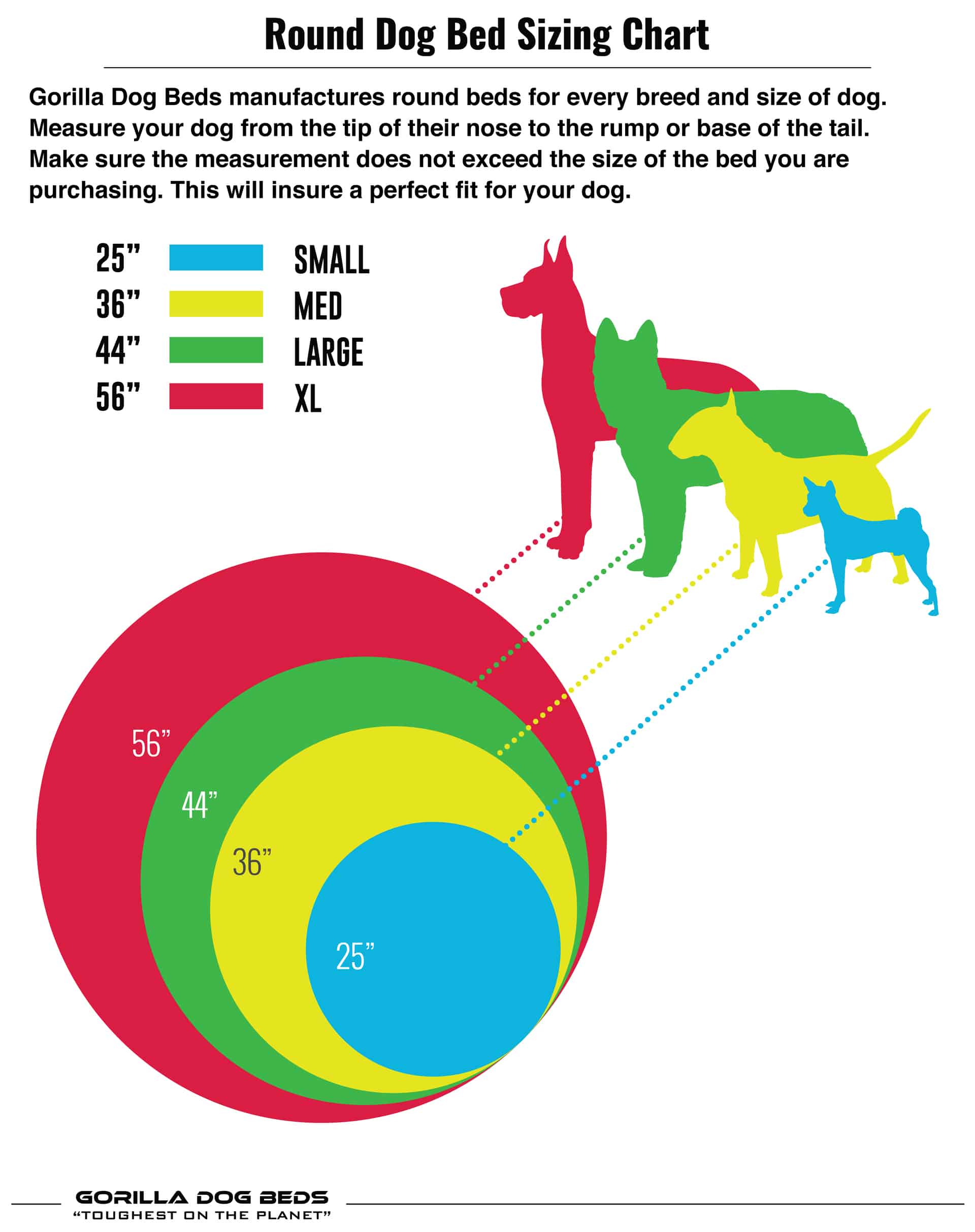 Plush Pup Tough Round Nesting Dog Bed featuring Cordura®
Plush Pup featuring Cordura® nesting beds are made from the softest material available for your high-end dog.  This ultra-luxurious feel is as soft as it gets and is backed with a special material that adds loft and eliminates stretch while adding excellent durability and strength. Made from 100% breathable polyester fibers, it resists dirt, odor, mildew, stains, and is machine washable.  The sides and bottom portion of the bed are composed of Cordura® fabric which is commonly used in military applications for its durability. Plush Pup Cordura® nesting beds are triple stitched for added strength. We are the only dog bed company that uses a true triple stitched seam for incredible strength. This bed is luxurious, tough, durable, and is the most comfortable surface possible for your pampered pooch.
Our inner nesting cushion is made of a very tough, breathable, and densely woven material. It is much stronger than the mesh materials used by other dog bed manufacturers and does not snag on Velcro. Our nesting mattress is made to last and has special inner chambers that prevent the polyester fill from clumping while maintaining the bed's shape. Air can circulate through the nesting mattress which keeps it fresh and resistant to mildew and other odors. We use more fill than other beds companies to ensure that your dog has the best possible support and comfort. Both the top cover and inner cushion are machine washable.
Features
Luxurious breathable comfort
American made with certified foam by CertiPUR-US
Military Grade Cordura® on sides & bottom
Triple stitched seams
Clump resistant inner cushion
Machine washable
Hypoallergenic
Dirt, mildew & odor resistant
Washing & Maintenance Instructions
All Gorilla Dog Bed covers, kennel covers, and liners are machine washable.  Our nesting poly fill mattresses are also washable, but all our foam mattresses and crate pads are NOT.  Orthopedic mattresses should be exposed to fresh air when needed.  Our covers and liners should be washed separately and not with other laundry. Close the Velcro cover completely before washing.  Wash in a cold water and a delicate cycle. Liners should be washed unzipped and open to allow air to escape.  We do not recommend heat drying for any of our products.  Air drying will ensure the longevity of the covers and liners.  For easy cleaning and spot treatment, use a damp cloth or sponge to wipe off stains, dirt, or hair.  An upholstery attachment for your vacuum can also be used.
Plush Pup Tough Round Nesting Dog Bed ™
Crate Pad/Dog Bed
Thank you for working with me to replace my second / third crate pad that my little 15 lbs dog chewed in less than 24 hours…. More companies should back their products like Gorilla Dog Beds
Great quality
Bought two. My dogs LOVE them. Me too a...well made
Crazy rugged!
My 20 pound beagle is the most destructive pup I have ever encountered. He has made mince meat out of other beds. And he has worked super hard to destroy this one. Imagine my glee when he falls asleep after wearing himself out!! I'm certain that he will wear through the plush material on the top covering of his bed but who knows when!? So far this bed has proven to be a fantastic value! Thanks!!