Plush Pup Tough Orthopedic Dog Bed™
$95.00 – $339.00
Need a different size? We offer custom sizes! Call, chat or email us for more information!
×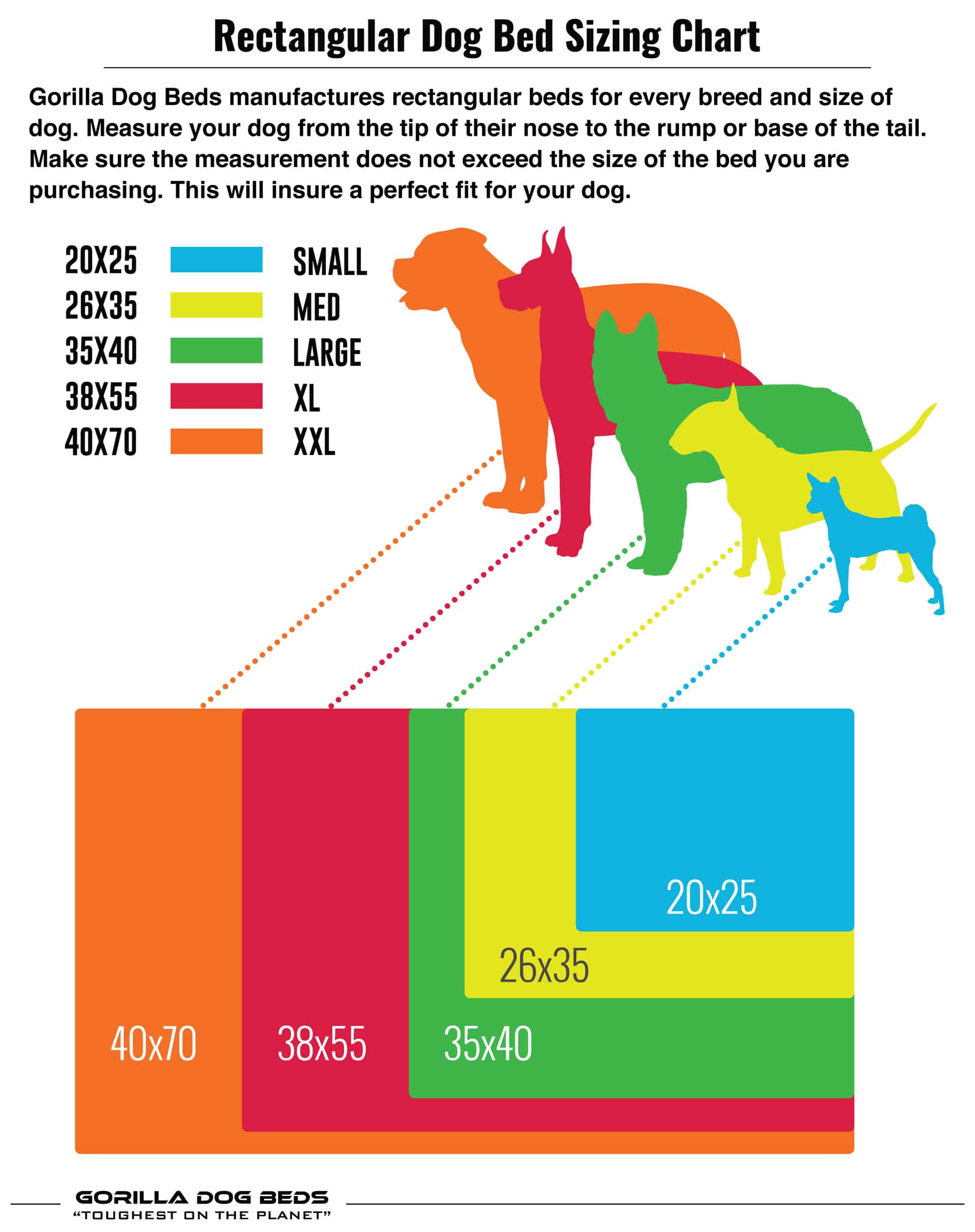 Plush Pup Tough Orthopedic Bed Featuring Cordura® 
Plush Pup Orthopedic dog beds are made from the softest material possible for your high-end dog. This ultra-luxurious feel is as soft as it gets and is backed with a special material that adds loft and eliminates stretch while adding excellent durability and strength. Made from 100% breathable polyester fibers, it resists dirt, odor, mildew, stains, and is machine washable. The sides and bottom portion of the bed are composed of Cordura® fabric which is commonly used in military applications for its durability. Plush Pup orthopedic beds are triple stitched for added strength. We are the only dog bed company that uses a true triple stitched seam for incredible strength. This bed is luxurious, tough, durable, and is the most comfortable surface possible for your pampered pooch. They are easy to clean and are resistant to dirt, odor, mildew, and bacteria. Most messes and dirt can be wiped down with a damp cloth but the cover and liner can also be washed when necessary.
Orthopedic Mattress Options
Plush Pup Orthopedic dog beds are composed of an all-American high-quality certified mattress.  We use different densities by size to support the weight of any dog.  Our Orthopedic dog beds feature CoolTek technology that keeps your dog cool and allows air to pass through.  We offer two mattress choices in our orthopedic line of beds. The first option is a 5″ tall, high-quality, and dense orthopedic mattress. The second option is our memory foam mattress which is composed of a dense 3.5″ tall base that is then bonded to a 1.5″  tall high-end memory foam.  The memory foam mattress conforms to your dog's shape, minimizes pressure on joints, helps circulation, and cradles your dog for ultimate comfort and sleep quality.   Both mattresses are extremely comfortable, supportive, and durable and carry a lifetime won't flatten guarantee.
Features
American made with certified foam by CertiPUR-US
Luxurious breathable Comfort
Military Grade Cordura® on sides and bottom
Triple Stitched Seams
Lifetime Won't Flatten Guarantee
Machine washable
Water-resistant liner included
Hypoallergenic
Washing & Maintenance Instructions
All Gorilla Dog Bed covers, kennel covers, and liners are machine washable.  Our nesting polyfill mattresses are also washable, but all our foam mattresses and crate pads are NOT.  Orthopedic mattresses should be exposed to fresh air when needed.  Our covers and liners should be washed separately and not with another laundry. Close the Velcro cover completely before washing.  Wash in a cold water and a delicate cycle. Liners should be washed unzipped and open to allow air to escape.  We do not recommend heat drying for any of our products.  Air drying will ensure the longevity of the covers and liners.  For easy cleaning and spot treatment, use a damp cloth or sponge to wipe off stains, dirt, or hair.  An upholstery attachment for your vacuum can also be used.
Great bed for a senior mini dachshund
My senior mini dachshund wasn't happy with his previous beds I've given him. Maybe they were not as comfortable, so he was sitting on the floor instead. Now he likes this bed and will hangout there. I'm also happy about the waterproof lining that keeps me worry-free.
Plush Pup Tough Orthopedic Dog Bed™
Well Made, Looks Great ... Now to convince the dog
We bought this bed for our pup that has hip dysplasia so he would be comfortable while sleeping in his crate. Looks like a great bed, well made and plenty of cush but so far the pup isn't having anything to do with it. 😄
Ready for new dog
After cancer took my beloved dog in December 2020, I threw out his bedding because it was deteriorating. I did a lot of research before buying a Gorilla bed for my "future dog". It was important to me to buy a product made in the USA and using CertiPUR-US foam. I am very pleased with the quality of the Plush Pup Tough Orthopedic Dog Bed and with Gorilla's customer service. I am hoping that "future dog" will find me very soon. I have a wonderful bed ready and waiting for his/her arrival.
Legitimately high quality
We chose the large size plush orthopedic bed for our growing Goldendoodle puppy. We had already purchased a Gorilla crate pad and had seen the extreme attention to detail and high quality nature of these products. This plush bed is no different! It is super solid. The material and craftsmanship is legitimately high quality. Don't waste money on cheaper beds. :)