Plush Pup Orthopedic Bed Rectangular Replacement Covers Featuring Cordura®
$53.50 – $125.00
×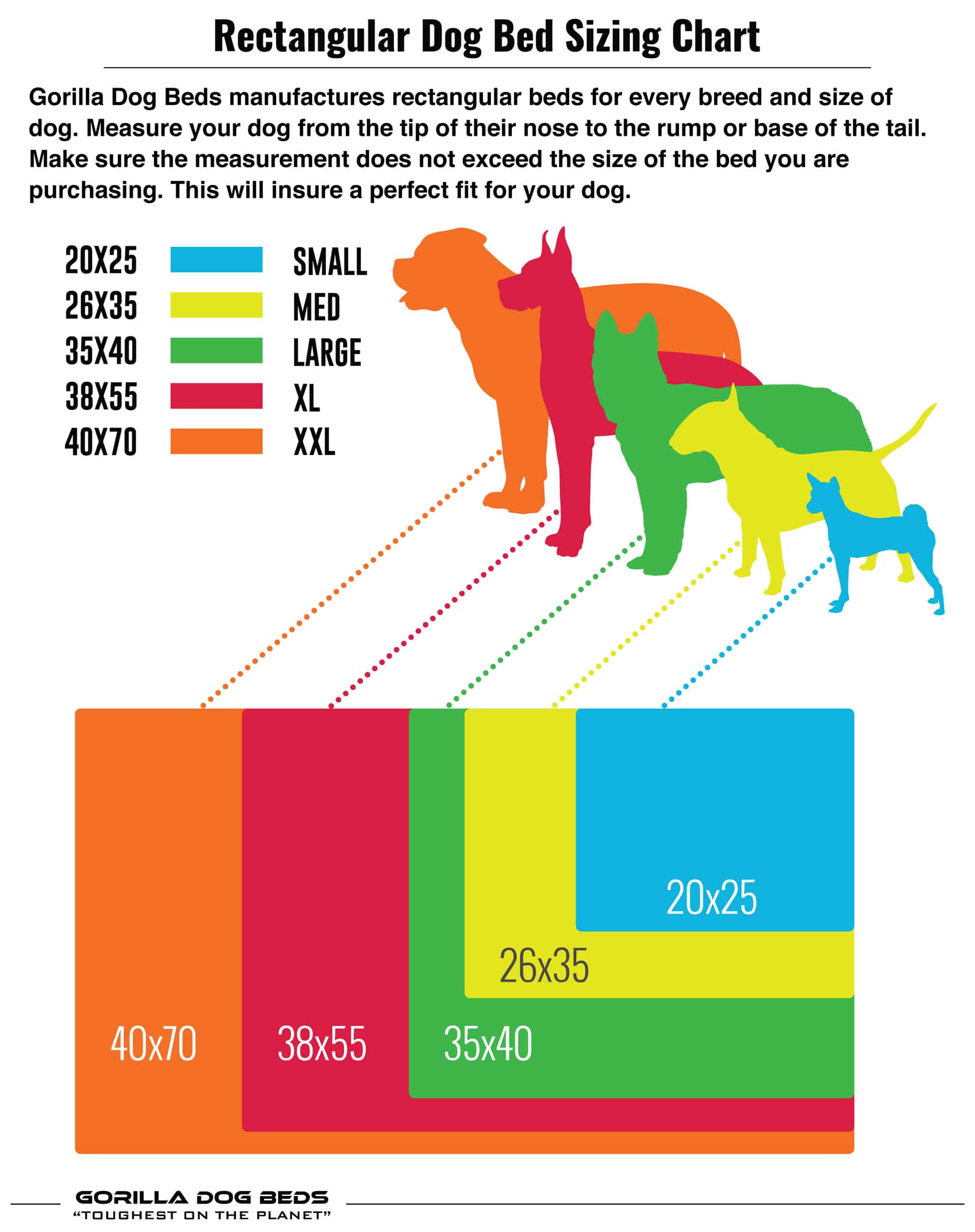 Plush Pup Cordura® Orthopedic Bed Covers ONLY- Mattress not included
Plush Pup Cordura® Orthopedic dog bed covers are made from the softest material possible for your high-end dog. This ultra-luxurious feel is as soft as it gets and is backed with a special material that adds loft and eliminates stretch while adding excellent durability and strength. Made from 100% breathable polyester fibers, it resists dirt, odor, mildew, stains, and is machine washable. The sides and bottom portion of the bed are composed of Cordura® fabric which is commonly used in military applications for its durability. Plush Pup Cordura® Orthopedic beds are triple stitched for added strength. We are the only dog bed company that uses a true triple stitched seam for incredible strength. This bed is luxurious, tough, durable, and is the most comfortable surface possible for your pampered pooch.
These are easy to clean and are resistant to dirt, odor, mildew and bacteria. Most messes and dirt can be wiped down with a damp cloth, but the cover and liner can also be washed when necessary.
Features
American made
Luxurious breathable Comfort
Military Grade Cordura® on sides and bottom
Triple Stitched Seams
Machine washable
Hypoallergenic
Washing & Maintenance Instructions
All Gorilla Dog Bed covers, kennel covers, and liners are machine washable.  Our nesting poly fill mattresses are also washable, but all our foam mattresses and crate pads are NOT.  Orthopedic mattresses should be exposed to fresh air when needed.  Our covers and liners should be washed separately and not with other laundry. Close the Velcro cover completely before washing.  Wash in a cold water and a delicate cycle. Liners should be washed unzipped and open to allow air to escape.  We do not recommend heat drying for any of our products.  Air drying will ensure the longevity of the covers and liners.  For easy cleaning and spot treatment, use a damp cloth or sponge to wipe off stains, dirt, or hair.  An upholstery attachment for your vacuum can also be used.
The best quality
I have ordered several beds for Gorilla Dog Beds and could not be happier. All the covers are interchangeable and once my dog grew out of his chewing faze which was about a year I decided to order the Plush Pup replacement cover. The quality is 2nd to none and knowing that it is American-made makes it even better. Most of all my dog loves it and I can tell it will outlast any other on the market. Thank you for making superior products.
Great cover, perfect size
My dog's old bed from Orvis was warn and i discovered they didnt make covers for this bed any longer. I was going to pitch the whole thing when I remembered the bed part (it was a couch style) was memory foam and turns out in great shape. So the search for a dog bed cover began. It's always a little tough to shell out money on a cover when you feel like you could almost buy a new one for a similar price. Found this company online after doing a ton of digging and in addition to making a long lasting product I picked them because they also made the cover in the size I needed, which to my surprise researching covers wasn't a standard size. Arrived quickly and so far so good. dogs like it. would buy again. If I had one suggestion it would be to offer it in a few more colors.
Plush Soft Top, Sticky-Like Sides
The bed cover is durable and has a plush, soft top. The sides seem to pick up way too much fuzz from their little blankets that are on top and stuff from the carpeting. Please see photo.
Hello Joe and thank you for the review. This is the first time a customer has mentioned this but think a dryer sheet when drying the cover will alleviate the issue.