Solid Color Gorilla Ballistic Tough Orthopedic Dog Crate Pad™
From: $89.00
-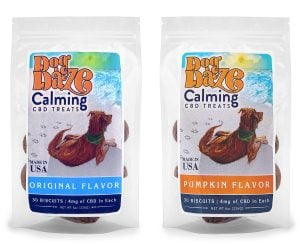 NEW! Dog Daze Calming CBD Treats—2 Flavors!
Our very own Dog Daze CBD 100% organic and American made calming treats are specially formulated for dogs that suffer from anxious and nervous behaviors. Dog Daze helps your dog maintain a peaceful relaxed state can help reduce behavioral problem like chewing.
Product Information
Dogs LOVE to chew, and that's why Gorilla Dog Beds has created high-quality, comfortable, and chew-proof crate pads. Our solid color Gorilla ballistic tough orthopedic dog crate pads will ensure your dog is cozy all day and night, and you won't have to worry that they'll destroy it. You'll find various sizes and solid colors to choose from to ensure the right pad fits your pup's crate. For a proper fit, measure the bottom of the crate before purchase. Take some time to browse our selection of ballistic dog crate pads today.
Solid Color Gorilla Ballistic Tough Orthopedic Dog Crate Pad™
Finally
Have tried multiple pads for my dogs house only to have them destroyed within days. This custom hurricane pad gives her comfort and she quickly lost interest in destroying it. It is still in perfect shape. Thank you for a great puppy proof pad!
Great customer service
I ordered a custom sized dog crate pad. The service was excellent and the pad is a perfect fit for the kennel. The pad is holding up against the teeth and claws of my lab puppy. Very happy with it.
Chew proof?
My girl Aida has had this bed for two weeks now. She quickly found out she couldn't chew through it and she loves her new bed. No problems with installation or fit
Solid Color Gorilla Ballistic Tough Orthopedic Dog Crate Pad™