Solid Color Gorilla Ballistic Tough Orthopedic Dog Crate Pad™
$89.00 – $198.00
-
Need a different size? We offer custom sizes! Call, chat or email us for more information!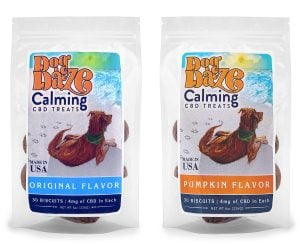 NEW! Dog Daze Calming CBD Treats—2 Flavors!
Our very own Dog Daze CBD 100% organic and American made calming treats are specially formulated for dogs that suffer from anxious and nervous behaviors. Dog Daze helps your dog maintain a peaceful relaxed state can help reduce behavioral problem like chewing.
Product Information
Dogs LOVE to chew, and that's why Gorilla Dog Beds has created high-quality, comfortable, and chew-proof crate pads. Our solid color Gorilla ballistic tough orthopedic dog crate pads will ensure your dog is cozy all day and night, and you won't have to worry that they'll destroy it. You'll find various sizes and solid colors to choose from to ensure the right pad fits your pup's crate. For a proper fit, measure the bottom of the crate before purchase. Take some time to browse our selection of ballistic dog crate pads today.
Tough and durable bed but comfortable, with precise sizing, and at a reasonable price
Our dog loves his new bed. Although he ripped apart two prior beds he gave up on this one after one night (with no damage whatsoever). The bed is tough and durable and quite comfortable at the same time. I really appreciated the the custom sizing at no additional price. Great product and with a very reasonable price tag (providing another example of how spending just a little bit more for a quality product ends up saving you money in the long run).
Great product
Purchased this bed because my dogs have destroyed everything I have purchased. This bed has held up with no issue so far. I will definitely purchase another one for my other dogs.
So far it is still in good shape
Exceptional quality
This is our second Ballistic Tough Orthopedic Dog Crate Pad. The original is now four years old and still in great shape. We bought a second kennel for another part of the house and got the crate pad as well. It fits well and we know it will be there for some time.
Best kennel pad yet!! It's outlawing my two Great Pyrenees pups! Love the water resistance!!!! Amazing