How To Keep a Dog Happy
Posted on November 16, 2018 by rpxwebmaster
Are you one of those pet lovers who loses sleep at night if their dog isn't completely satisfied? Noticed I didn't use the term spoiled, there is a difference. Here at Gorilla Dog Beds®, we have our luxury line of dog beds and pads for both the bed and kennel. Which is the key to understanding how to keep a dog happy. Our complete line of products come in a wide array of colors sizes. The quality of materials is the highest quality and are the most comfortable surface of any dog bed on the market today.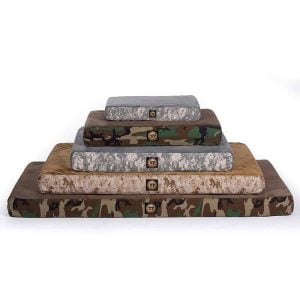 World's Best Guarantee
The Chew Proof Line of the dog's beds and kennel pads are accompanied by an Industry Best Chew Proof Warranty at 125 days. In addition, our orthopedic dog bed mattresses already include a lifetime Won't Flatten Guarantee. For example, if your orthopedic doggie mattress ever flattens, we will replace it free of charge.  We firmly believe in standing behind our products and keeping our customers happy. We are proud of the warranties we have in place and with that said, we are the industry leader.
Your Job is Your Investment in Your Pet
The decision to become a dog owner is a rather large one. If you are going to make the commitment, then you are going to want to make choices that protect them from possible unnecessary injuries. There are plenty of things that make dogs happy. A soft, comfortable dog bed is one of them. As consumers, we look at a mattress and weigh out the pros and the cons based on our needs, however, we don't necessarily do that when it comes to our dogs. Sure, dogs are tough, and they have that survival instinct. Because of this, understanding how to keep your puppy happy is key to investing in your pet.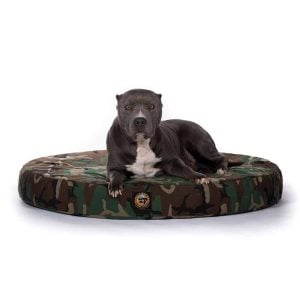 What Does Your K-9 Want?
Let's face it, your dog is not going to sit you down and make demands on you. That is not the kind of relationship that exists between a dog and its owner. Like maternal instincts, there is such a thing as pet instincts. As in any relationship, it takes time and patience and as a result, you will notice your own pet instincts. Gorilla Dog Beds® is here to improve your dog's experience with knowing how to keep a dog happy.
No Big Dogs Matter Too
If you have a large dog, never fear Gorilla Dog Beds® are here! Many owners find average The Key to a happy dog is the owner investing in their comfort. Gorilla Dog Beds® has a big bed for your big dog. Now that your mind is at ease you can continue planning that toxic-free environment for your pet.
Don't do this alone, Gorilla Dog Beds® is right here by your side every step of the way! Located in Texas, our address is 7011 Lozier St. Houston, Texas 77021. You can reach out to one of our professionals by calling 1-855-836-4233 or check us out on the web, www.gorilladogbeds.com. The quality of your pet is just as important to us as it is to you. Call us today!
Fun Facts about Houston
Hermann Park and Zoo where you can play golf and see animals all in one day
Johnson Space Center, home of NASA is twenty minutes from downtown
Space Center Houston near NASA is fun for the whole family